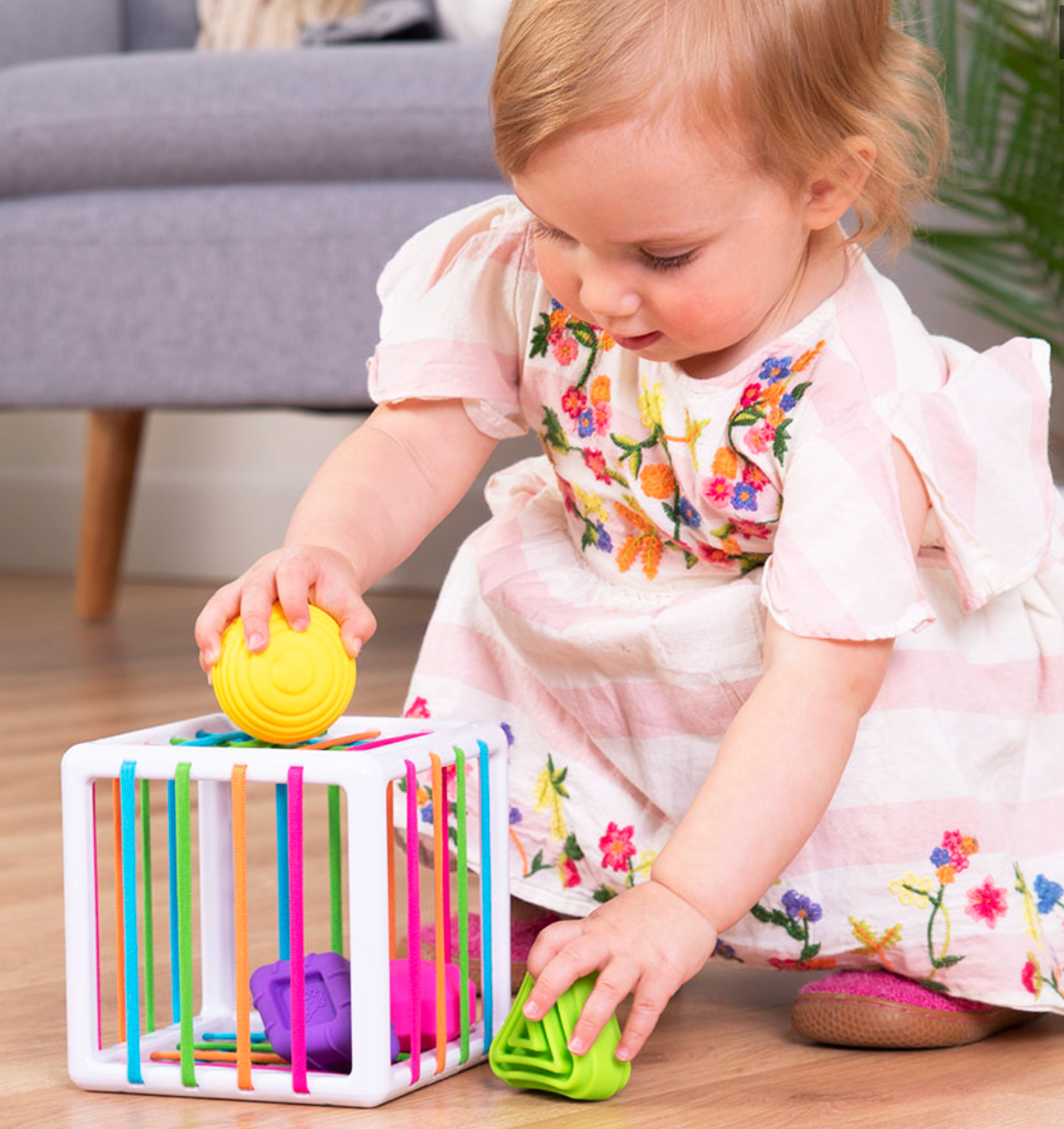 The InnyBin – A New Sensory Toy for Kids
If you're looking for a fun and engaging toy that will help your child develop their fine motor skills and sensory awareness, look no further than the InnyBin from Fat Brain Toys.
This innovative toy features a unique design with six different textured blocks that can be inserted into the cube-shaped container. Kids can explore the different textures and shapes, practice sorting and matching skills, and engage in imaginative play as they manipulate the blocks and the container.
The InnyBin is also a great tool for sensory play, with its soft-touch textures and various shapes and sizes. Kids can squeeze, stack, and squish the blocks, providing tactile stimulation and helping to develop their hand-eye coordination and spatial awareness.
One of the best things about the InnyBin is its versatility – it can be used by kids of all ages, from infants to toddlers and beyond. It's also durable and easy to clean, making it a great choice for both home and classroom settings.
At Fat Brain Toys, we're committed to providing toys that are not only fun, but also educational and developmentally appropriate. The InnyBin is just one example of the many high-quality toys we offer for kids of all ages and stages. From classic games and puzzles to innovative STEM toys, we have something for every child.
So why not try the InnyBin and discover the fun and learning that it can provide? It's the perfect toy for kids who love to explore and discover, and it's sure to be a hit with both kids and parents alike. Shop the InnyBin and more at Fat Brain Toys today!