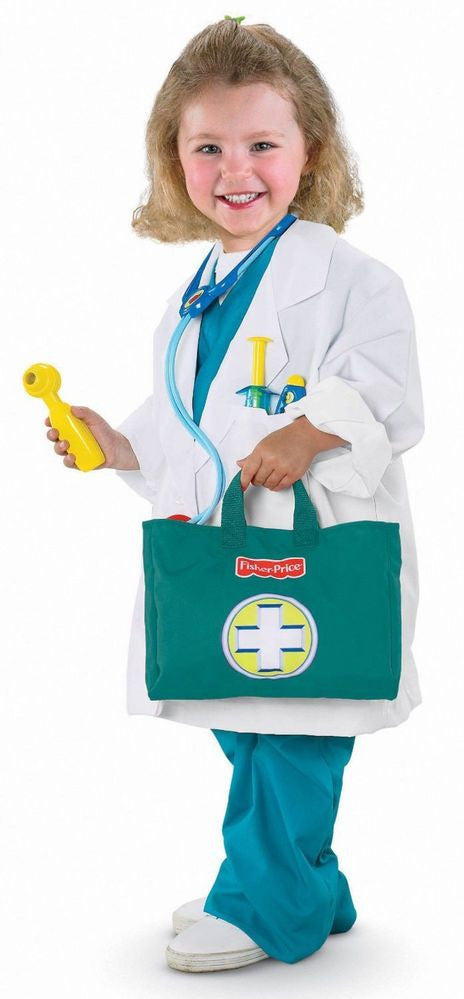 Doctor's Orders: Kids Need to Play
Parents know it. Teachers know it. And now pediatricians have weighed in with an official opinion about it. What's the big consensus? Kids need regular doses of constructive play for healthy development, says the American Academy of Pediatrics (AAP), and play is an important factor in building strong parent-child bonds. 
In a clinical report published in the January 2007 issue of the journal Pediatrics, Kenneth R. Ginsburg, MD, MSEd makes the case on behalf of the country's leading association for pediatricians. "Free and unstructured play is healthy—in fact, essential—for helping children reach important social, emotional, and cognitive developmental milestones as well as helping them manage stress and become resilient," states the Academy in a press release. "The most valuable and useful character traits that will prepare children for success," continues the Academy, "come not from extracurricular or academic commitments, but from a firm grounding in parental love, role modeling and guidance."[1]
Many parents will agree that it's hard to be a relaxed, bonded family with all the emphasis on achievement and the belief that lots of organized activities are important for their children. Here are recommendations from the report that parents may find especially useful:
Building academic skills and other skills like competence in a sport or in music may be important goals, but they should be balanced with the equally important (if not more important) goals of promoting the healthy development of social and emotional skills. Many social and emotional skills—for example, self-confidence, self-regulation, resiliency, and stress management—are best learned through experience, which for kids generally means play. 


Kids don't need to have a long list of wide ranging accomplishments to be successful or to complete in the adult world. The most important quality that will lead to their success will be a sense of personal security and confidence. 


Claims made by some companies in marketing their products, suggesting that kids can become "super children" if they use the product, play on parents' desires to be "good parents." Parents should learn how to filter out advertising messages that promise things their children don't really need, and stay focused on what their families can afford in terms of dollars, time, and extra stress. 


The report also discussed the types of toys that kids really need, notwithstanding all the advertising and other marketing efforts mounted by toy companies. The focus is not about what the toy can do, but rather what the child can do with the toy. The report encouraged parents to look for toys that encourage imaginative, rather than passive play.
[1] http://www.aap.org/pressroom/play-public.htm
Provided By Susan J. Oliver, Tropomedia
This information is provided on behalf of the toy experts at your neighborhood toy store.